Sermon Series
July 21, 2022
From Me to You

read more...
From May 1st to August 21st 2022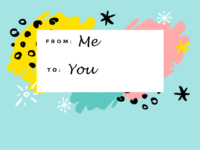 The New Testament is full of instructions about how we should treat and interact with one another and Jesus Himself repeatedly indicates that the way we treat others will be one of the primary things that identifies us as one of His followers.
January 22, 2013
Gamechanger

read more...
From January 12th to February 25th 2013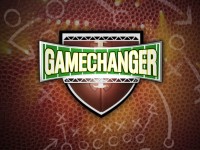 Discover worship as it was meant to be.  When our worship is defined, directed and dictated by God, suddenly it's a whole new ball game!
January 15, 2012
GO!

read more...
From January 15th to April 15th 2012
The Gospel of Matthew carries with it an underlying theme that reminds the reader that they have a mission. From start to finish, through the teachings and actions of Jesus, Matthew challenges his readers to go into all the world and take the Good News with them.
January 11, 2022
God Is …

read more...
From October 3rd to November 14th 2021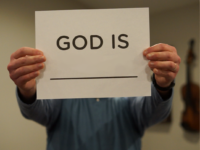 We will take a look at some of the core realities of who the God of the Bible really is and how these characteristics shape our beliefs, our understanding of our relationship with Him, and our responsive actions to who He is.
October 12, 2022
God is an Open Book

read more...
From September 11th 2022 to April 30th 2023
The books of the New Testament are written by different authors, to different audiences, to communicate different ideas.  As a result, each one has a slightly different perspective on God and His interaction with mankind.  When combined together these varied perspectives provide us with a complete and well rounded understanding of God's nature and actions.
January 9, 2011
Grace Jockeys

read more...
From January 9th to March 6th 2011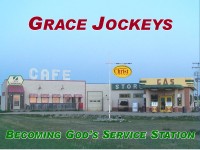 Becoming God's Service Station.  God's desire is to dispense His grace to all those who so desperately need it.  How do we become the attendants who connect this valuable commodity (God's grace) with those who need it most –  those whose tanks are running on empty?